David Roper–Curzon has been working as a sculptor for the past twenty years. His commissions can be seen internationally.
Working in clay, his work is cast in bronze, resulting in both his life–sized figurative pieces and portraits accurately capturing not only the essence, but also the movement and character of his subjects. Working from life, he encourages his subjects to stay and sit for him in his house, Pylewell Park and its stunning position overlooking the Solent in the New Forest.
Much of his work has been commissioned in Canada and the United States and he often works
on site where his subjects live.
Clients include:
Mel Smith
Charles Balfour
Crispin, Sophia

&

Max Odey
Frankie Dettori
Ken Bates
To view the above work and others, please visit the
Portfolio pages: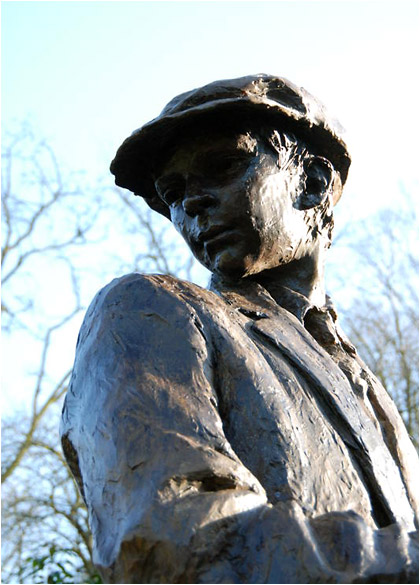 Henry taylor by David Roper–Curzon